Kid's school pictures, Fall, 2001
Sarah's notoriety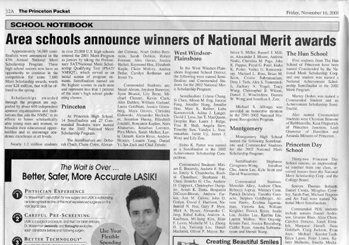 Kid's school pictures, Fall, 2000
Somehow Sarah's picture is AWOL.
Jane went with the Kramer's to Times Square for New Year's eve. Click here to see the details
Kid's school pictures, Fall, 1999
We went to the Mulvey's for dinner and John had a new digital camera
One day, Benjamin decided to build a PlayDoh city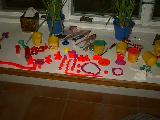 School pictures of the kids Fall, 1998
Around this time, they made the vegetarians pose with the fish we caught.
---
Sarah and Jane's quilt from Town Topics June 17,1998

Benjamin before and after his haircut, April, 1998
Suzanne and David went to the Pirelli bash February, 1998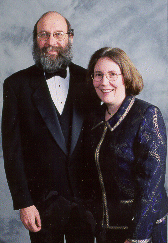 School pictures of the kids Fall, 1997
---
To see pictures of Michelle's wedding, November 1, 1997, click here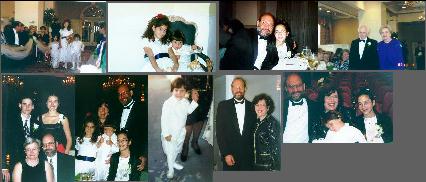 And here is how we looked when we were getting ready for the wedding
---
We had to dig up the sidewalk, so we put Jane to work... September, 1997
These are the real pictures of our summer, August, 1997
Liverpool, Nova Scotia ...... Peggy's Cove, Nova Scotia


Bar Harbor, Maine ...... Saint Andrew's, New Brunscwick
These are the new summer pictures of Benjamin
these are pictures of the family before and after Benjamin